Administration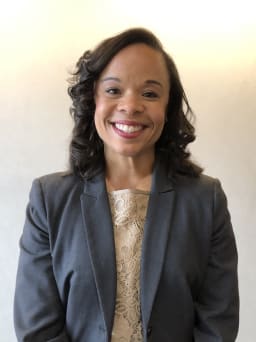 Nicole Carter, Principal
248-449-1536
nicole.carter@novik12.org
Nicole Carter has 20 years of experience in education. She served as a classroom teacher for eight years teaching Civics/Economics and AP U.S. Government and Politics prior to transitioning into administration. She loved her classroom experience, yet was passionate about making a profound impact regarding curriculum, instruction, school culture and climate for the entire school, therefore she became a Dean of Students, Assistant Principal and now thoroughly enjoys her role as Principal of Novi High School. Ms. Carter is living out of the legacy of her grandparents and parents who were all influential educators. Her drive comes from her commitment to providing the best quality education for all students at Novi High School and beyond. Her tenacious work ethic and relentless follow through has left an indelible mark on Novi Community School District.
Ms. Carter holds a Bachelor of Arts Degree in Political Science and English from Michigan State University, a Master of Arts degree in Curriculum and Instruction from Michigan State University and an Educational Leadership Degree from Oakland University.
Ms. Carter is an active lead learner of her building and she leads by example on a daily basis. During her career she has been named a Diversity Champion, earned the Michigan Lottery African American educator of the year award, and has been recognized for excellence from the Oakland County Coordinating Council Against Domestic Violence in 2017. She also serves as the President of the Kensington Lakes Activities Association and was appointed to serve as a Representative Council member of the Michigan High School Athletics Association in 2019.
Ms. Carter attributes her leadership success to her ability to advocate, effectively communicate and maintain a laser-like focus on student achievement and the professional development of her staff.
She wholeheartedly believes that her ability to blaze the leadership trail in Novi stems from the unwavering support of her family. Her greatest passion is to ignite curiosity in students and empower her faculty to take risks, ask questions and go above the status quo.
Ms. Carter was honored as the Michigan Secondary Principal of the Year in March 2022 by the Michigan Association of Secondary School Principals and the Michigan Association of Student Councils and Honor Societies.
Hometown Life story on Carter being named Principal of the Year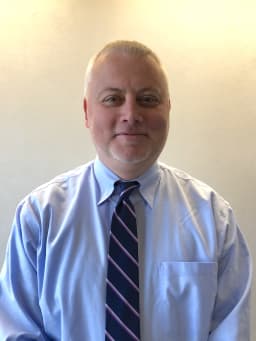 Ronald Kane, Assistant Principal for students with last names N-Z.
248-449-1530
ronald.kane@novik12.org
Ron Kane has been an educator for 17 years. Ron graduated with a Bachelor of Science from Central Michigan University and earned a Master in Educational Leadership from Madonna University. Ron began teaching social studies at Algonac High School and then Novi School. Ron has taught U.S. History, Civics, Economics, and Sociology. While teaching at Novi, Ron also coached varsity football and junior varsity wrestling. After teaching, Ron moved into administration at Berkley High School, serving as the district's athletic director for one year and six years as assistant principal. Ron then returned to Novi as assistant principal in 2018. Ron is a proud graduate of Novi High School and enjoys spending time with his wife and two daughters.
Michelle DeBrincat, Assistant Principal
Michelle.DeBrincat@novik12.org
Michelle DeBrincat has been an educator for 14 years. She earned a Special Education Teaching Certificate from Michigan State University and was a Learning Specialist at a K-12 charter school in Dearborn Heights. She spent five years teaching a variety of subjects and grades in Chicago. In 2017, she was hired as the Dean of Specialized Student Services at Noble Mansueto in Chicago. She enjoys running and traveling.
Don Watchowski, Athletic Director
248-491-1506
Don Watchowski has 17 years experience in public education. He is a proud graduate of Michigan State University with a major in Kinesiology, a minor in Health, and a Michigan Teaching Certificate in both secondary and elementary education. During his undergraduate studies, Mr. Watchowski competed as a varsity student-athlete in the sport of baseball. He completed his Masters Degree in Educational Leadership/Principalship from MSU in May 2009. In addition, he recently earned his CMAA (Certified Master Athletic Administrator) certification through the NIAAA (National Interscholastic Athletics Administrators Association).
Prior to joining the Novi team, Mr. Watchowski served as the Assistant Principal and Athletic Director at Royal Oak High School for five years, at Brandon High School for five years, and at Richmond High School for one year. Before entering into school administration, Mr. Watchowski enjoyed six years in the classroom teaching secondary and elementary physical education and health. During his time as a teacher, he also pursued his passion of coaching, highlighted by five years as the head varsity baseball coach at Birmingham Seaholm and three years as the head JV boys basketball coach at Royal Oak Kimball.
He has a motto that is the foundation for his stance on success, both within an educational setting and life in general: "Work Hard, Work Smart, and Work Together." Mr. Watchowski takes great pride in being a Wildcat and is thankful everyday for the opportunity to work with our outstanding staff, students, families, and community. Let's continue to build and improve TOGETHER. Nothing great has ever been accomplished without enthusiasm….GO CATS!