Administration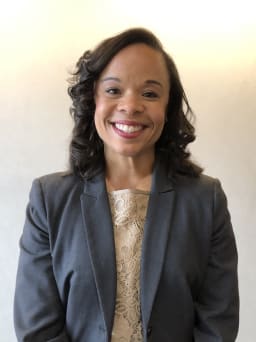 Nicole Carter, Principal
248-449-1536
nicole.carter@novik12.org
Nicole Carter has 20 years of experience in education. She served as a classroom teacher for eight years teaching Civics/Economics and AP U.S. Government and Politics prior to transitioning into administration. She loved her classroom experience, yet was passionate about making a profound impact regarding curriculum, instruction, school culture and climate for the entire school, therefore she became a Dean of Students, Assistant Principal and now thoroughly enjoys her role as Principal of Novi High School. Ms. Carter is living out of the legacy of her grandparents and parents who were all influential educators. Her drive comes from her commitment to providing the best quality education for all students at Novi High School and beyond. Her tenacious work ethic and relentless follow through has left an indelible mark on Novi Community School District.
Ms. Carter holds a Bachelor of Arts Degree in Political Science and English from Michigan State University, a Master of Arts degree in Curriculum and Instruction from Michigan State University and an Educational Leadership Degree from Oakland University.
Ms. Carter is an active lead learner of her building and she leads by example on a daily basis. During her career she has been named a Diversity Champion, earned the Michigan Lottery African American educator of the year award, and has been recognized for excellence from the Oakland County Coordinating Council Against Domestic Violence in 2017. She also serves as the President of the Kensington Lakes Activities Association and was appointed to serve as a Representative Council member of the Michigan High School Athletics Association in 2019.
Ms. Carter attributes her leadership success to her ability to advocate, effectively communicate and maintain a laser-like focus on student achievement and the professional development of her staff.
She wholeheartedly believes that her ability to blaze the leadership trail in Novi stems from the unwavering support of her husband and two children. Her greatest passion is to ignite curiosity in students and empower her faculty to take risks, ask questions and go above the status quo.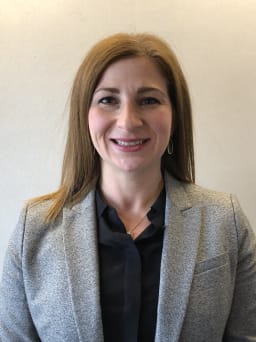 Katy Dinkelmann, Assistant Principal for students with last names A-Ha.
248-449-1530
katy.dinkelmann@novik12.org
Katy Dinkelmann has been teaching and sharing her passion for learning with students since the age of 15. Katy began teaching science at Ceasar Chavez Academy after graduating from Wayne State University with her Bachelor of Science in Teaching. Katy began teaching at Novi High School in 2005 and taught many courses including four levels of Dance, Choreography and IB Theory of Knowledge. She earned a Master of Public Administration from the University of Michigan and became an Assistant Principal at Novi High School in 2013.
Katy is passionate about student voice and works to ensure that all learners are supported. She is a member of the Social Justice Cohort in NCSD and is a certified Restorative Practices Trainer through IIRP.
In her free time, Katy enjoys spending time with her husband and two kids, dancing, and shopping! Katy is grateful for the opportunity to work in phenomenal school district beside exceptional educators, students and community members.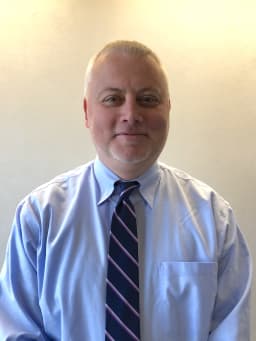 Ronald Kane, Assistant Principal for students with last names Hb-O.
248-449-1505
ronald.kane@novik12.org
Ron Kane has been an educator for 17 years. Ron graduated with a Bachelor of Science from Central Michigan University and earned a Master in Educational Leadership from Madonna University. Ron began teaching social studies at Algonac High School and then Novi School. Ron has taught U.S. History, Civics, Economics, and Sociology. While teaching at Novi, Ron also coached varsity football and junior varsity wrestling. After teaching, Ron moved into administration at Berkley High School, serving as the district's athletic director for one year and six years as assistant principal. Ron then returned to Novi as assistant principal in 2018. Ron is a proud graduate of Novi High School and enjoys spending time with his wife and two daughters.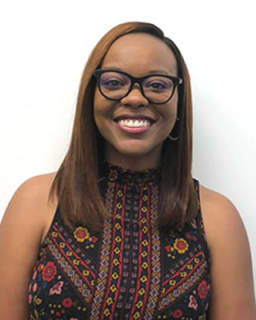 Dr. Melissa Jordan, Assistant Principal for students with last names P-Z.
248-449-1503
melissa.jordan@novik12.org
Dr. Jordan is an educator that loves to inspire and encourage students. She has been in education for 15 years. Dr. Jordan started her career as a High School Counselor in Grand Rapids Public Schools in 2004. She continued her counseling career in the Gwinnett County Public School system, and that is where she decided to pursue her doctorate and move into administration. She considers it a privilege to have been an Assistant Principal at Mumford High School in Detroit , Okemos High School in Okemos, and now she proudly serves as Assistant Principal at Novi High School in the Novi Community School District.
She holds a Doctorate in Educational Leadership from Clark Atlanta University, Master of Arts in Counseling from Michigan State University, and a Bachelor of Arts in Psychology from Johnson C. Smith University.
Dr. Jordan is grateful to work alongside amazing educators whose focus is to help every student achieve and ignite their personal genius.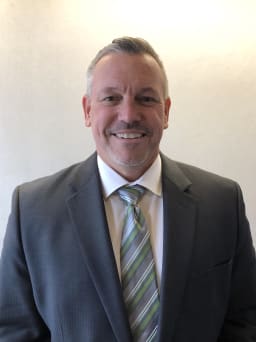 Brian Gordon, Athletic Director and Club Advisor
248-449-1506
Brian.Gordon@novik12.org
Mr. Gordon is entering his third decade in Education. Prior to becoming an Athletic Director, Mr. Gordon taught at the Elementary and High School levels for 20 years. While teaching, Mr. Gordon coached baseball, basketball, football, and track & field from the junior high to varsity levels, including a long stint as the Royal Oak Kimball and Royal Oak High Varsity Baseball coach from 1995-2010. Brian was inducted into the Michigan High School Baseball Coaches Association Hall of Fame in 2011.
At Novi, Mr. Gordon has overseen the athletic program for more than 1,700 students in grades 7-12, plus supervises more than 140 coaches in addition to dozens of event staff. He has molded Novi into a destination home for playoff events, hosting more than 150 league and MHSAA tournament competitions at all levels including boys tennis, girls lacrosse, boys baseball, girls softball, boys soccer finals and boys ice hockey finals. Under his leadership, Novi has hosted multiple levels of the MHSAA Coaches Advancement Program (CAP), and he has served on a variety of sport, officials and site selection committees for the MHSAA, in addition to local committee work. During his tenure, Novi teams have won eight State Championships and appeared in 12 State Finals. Under his leadership, the Wildcats have won 24 Regional Championships, 22 District Championships, and 74 KLAA Championships. He also is a major promoter of the Special Olympics Unified Sports in his community and league. Novi hosted the first Unified Basketball tournament in 2019, in conjunction with the KLAA, MHSAA and Special Olympics of Michigan.
Mr. Gordon received the coveted Allen W. Bush Award from the MHSAA in 2019. This award is bestowed annually by the MHSAA to an administrator, coach, official, trainer, doctor, or member of the media who has at least 15 years of experience in Michigan interscholastic athletics with unusually frequent and significant contributions to the MHSAA. In addition to this award, Mr. Gordon was named Oakland County Athletic Director of the Year by the Oakland County Athletic Directors Association, and has served as the OCADA president in 2014-15 and was on its board from 2010-16. He's served as vice president of the Kensington Lakes Activities Association and president of the Kensington Conference since 2012. Gordon has been a member of the MIAAA since 2008 and NIAAA since 2010, and was named a Regional Athletic Director of the Year by the MIAAA in 2018. He graduated from Clawson High School, earned his bachelor's degree at Central Michigan University and earned a Master in sports administration and school leadership from Wayne State University.